School Administration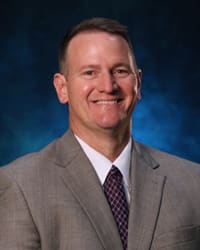 John Bartel
Principal (8th Grade)
johnbartel@smsd.org
Lindsey Constance
Associate Principal (7th Grade)
lindseyconstance@smsd.org
Everyday, we are excited to serve the Indian Woods community.
Our faculty and staff have always been impressive with their professionalism, their passion, their compassion, and their willingness to meet the needs of each individual is unsurpassed.
The students, families, and community of Indian Woods carry the reputation of working together to bring out the best in everyone. We will continue to work hard to uphold that tradition. We thank you for your continued support of our combined efforts.
Together, we will continue to build on our successes. Together, we will continue to take on challenges. Most of all, together, we will provide a school community where students are known, and they know they are known.